Festiva Regionalista 2019

For our third
Festiva Regionalista
event, the Canada Day holiday weekend, we are excited to bring you 'The Oldest Man I know'
a 'Punk Bluegrass' trio from Kitchener, Ontario
(previously, London, Ontario)
. We're continuing in the Regionalism theme, of course, of the previous performances by the Steel City Rovers
, in 2018
, and
The Nihilist Spasm Band
, in 2017
. While Regionalism in this country claims London, Ontario, as its spiritual home, we believe – given the Regionalist preference for decentralization – that such pursuits have no absolute centre. As a place to celebrate Canada, however, Pelee Island (this nation's most Southerly point) is a most suitable location;
"Canada Starts Here"
, as we like to say.

The Oldest Man I Know is a high energy, punk inspired folk band from Kitchener Ontario. We play traditional instruments untraditionally, and take influence from such bands as Trampled by Turtles, Rail Yard Ghosts, NoFX, and Mama's Broke.
The Oldest Man I Know is:
Taylor Esch: Banjo, and Vocals Dave Pike: Double Bass, and Vocals
Emily (Al) Flowers: Fiddle, and Vocals Kieran Northbound: Guitar and Vocals

Spoken Word Artist: Robert Landon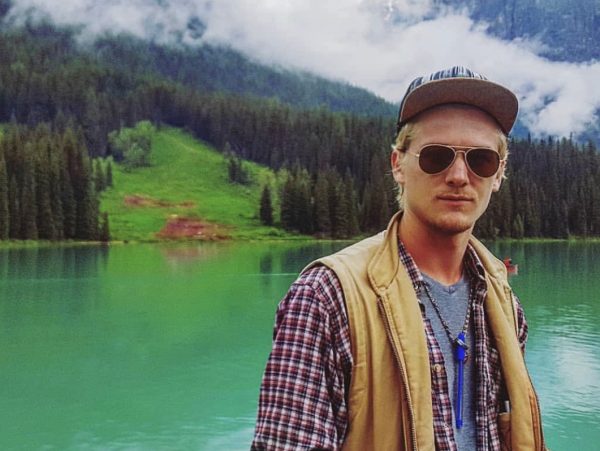 Robert has been avidly writing, in many forms, for 6 years. His colourful style draws you into a flurry of metered energy and emotion. Walk with him as he paints vivid images with words. He is experienced in producing, rap and poetry. The marriage of these two forms will offer a meaningful and entertaining experience - a unique style seasoned with both a deep and sometimes comic flare.
The heart, mind and soul (in no particular order) of the New Regionalism Project; together on Pelee Island in 2016, when this idea was first conceived, these three independent artist have since developed numerous group projects celebrating the two-century old tradition of Regionalism in art. Their work reflects the core values of this perennial art movement – beauty, nature and truth (again, no particular order ;-) – and their playful approach to art and life (centred on the idea of 'Place') seeks to reconnect us with the land. 'Canada starts here', we must remember, on Pelee Island.